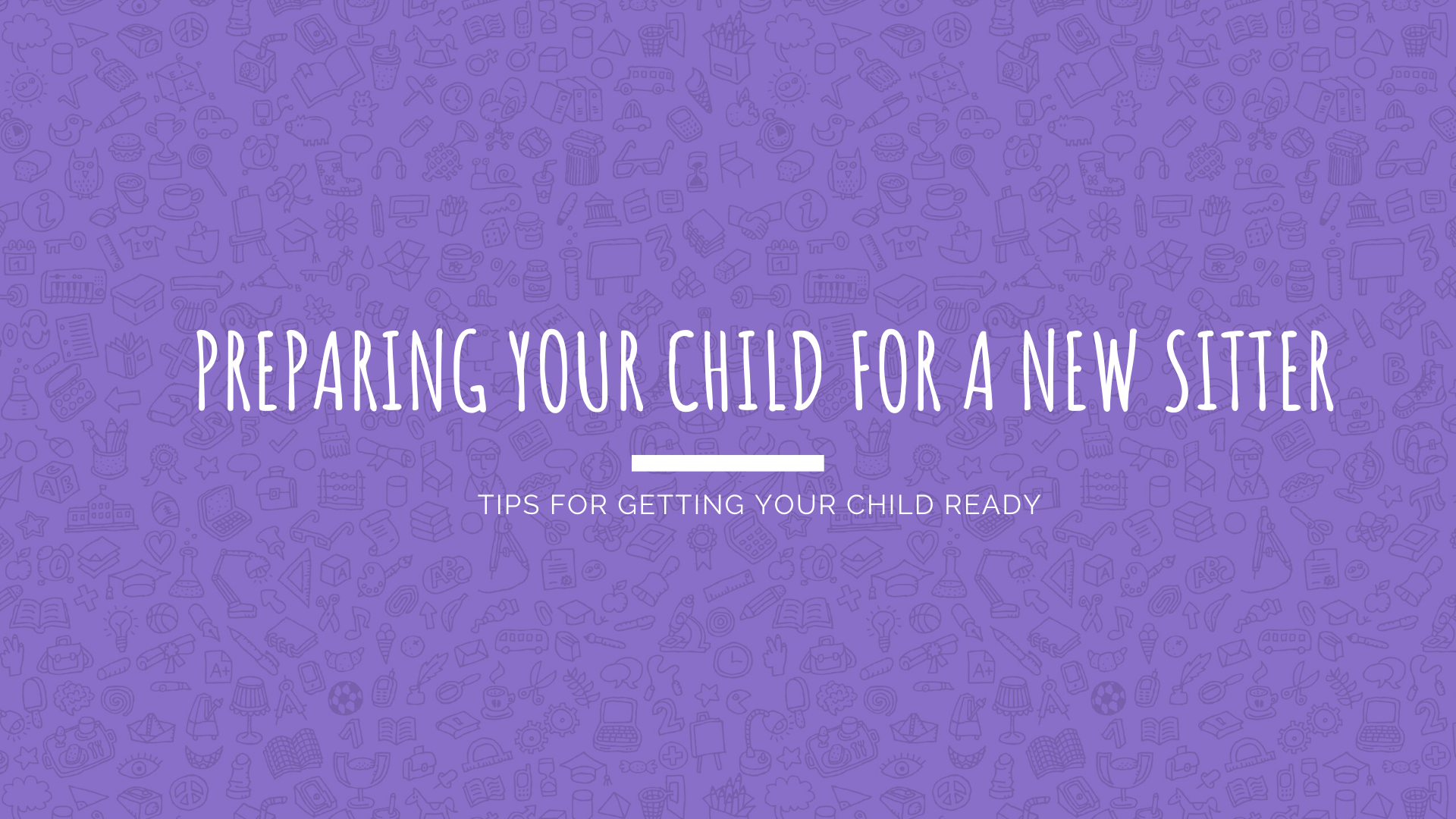 Preparing Your Child For A New Sitter!
We asked a parent that has previously booked through LittleSitters to give some tips on preparing your child for a new sitter. Her tips are excellent and we hope you find them helpful! Happy reading!
Preparing your children for a sitter

You have bitten the bullet and booked a sitter J. You are happy you have picked the best one for your family (see LittleSitters Top Tips) but now you have to tell the kids! It could be your first time leaving them with someone who isn't a friend or family, or it could be your first time leaving them with anyone at all. You might be feeling nervous about that! Relax… here are a few useful tips to help get them (and you) ready.
It boils down to communication… just talk to them! Explain that someone new (and great) is going to come to look after them. Give them as much notice as possible so they can get used to the idea. Let them ask you lots of questions, and reassure them that all is going to be fine!
Who is coming?
Tell them the babysitter's name and where they're from, if they have children (kids love to hear about other kids!), and whatever else you might know. And then tell them they can ask the sitter directly and that it'll be fun making a new friend!
If at all possible, arrange for the sitter to pop in while you are home so they can meet the children beforehand. This will be all the more important if you are due to go out after the children have gone to sleep – imagine how they would feel if they woke up to find a complete stranger in the house! Meeting the sitter will be a comfort to them and it will be wonderful for them to see you happily talking to this new person too!
How should you behave?
Make sure the children understand that the rules don't change just because it's a different grown up! You (and the sitter) will expect the same good behaviour, good manners, bedtime routine, screen time rules, homework rules and anything else that is important in your home!
How can you welcome the sitter?
Decide with your children if they would like to prepare something for the sitter: making something (a drawing, a cake, a painting…), preparing a little "performance" (a song, a poem, a dance, a puppet show), getting special toys together to show the sitter, or whatever you think will get your children excited and happy to welcome someone new. And if this isn't their "thing", a big welcoming smile will be amazing too!
Is it OK to be nervous?
Reassure them that it is absolutely fine to feel a little bit nervous or strange before meeting someone new, but that you have picked someone especially for them – someone kind and fun, that you know will look after them really well – and that you can't wait to hear all about it when you get home.
What will we do?
If there is more than just bedtime routine involved, maybe get the children to come up with ideas of activities they might like to do, games they might like to play… after any chores and homework of course! It could be fun to ask the babysitter to think of a couple of ideas too, so that the kids can have a surprise activity… All of the sitters come with a pack, so that box is ticked for you!
How do we prepare?
Get the older children involved in the preparations and tell them they are going to be amazing helpers. Ask them to think about HOW they can help – whether it's telling the babysitter how the routine goes, or helping with a younger sibling, let them decide what responsibilities they might like to take on (and obviously let the sitter know!).
If your little one is still a baby, the preparation is down to you! If they are in a routine, make sure you have left instructions to follow, and that all the bits and pieces the babysitter will need are readily accessible. That can range from bottles and food, to PJs and nappies, or favourite toys and soothers. Your baby will get great comfort from that consistency and your sitter will be more relaxed. Win win!
How did it go?
This is after the fact, but still so important. After the sitter has gone, ask your children how they got on, what they did, what they enjoyed and if they would like the sitter to come back another day.
If things didn't go that well, try to establish what happened (it could just be that the sitter said no to chocolate J) and go with your gut. Sometimes people just don't gel, and that's OK! And of course talk to the sitter or the agency you used if you have serious concerns.
But if things went well, hurray! You now have a fabulous new person in their lives… and peace of mind for you.
We hope you found these tips useful. We are always on hand if you have any questions at all, so please don't hesitate to get in touch!